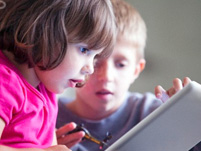 Welcome to the wonderful world of
Kids World Fun
.
Web Address :
http://www.kidsworldfun.com/
It's an online portal for kids, teachers and parents.
The site brings to you a great number of interesting activities that range from interactive games to stories, poems, rhymes, crafts, easy math, quizzes, free educational resources and much more.
Kids World Fun is primarily a free, fast-growing kids' website that aims at learning through fun.
The site provides valuable resources for teachers and parents too, such as tips for effective teaching and successful parenting. We update regularly, and therefore have the best and latest resources, activities and inspiring stuff.
No more boring holidays, monotonous classes, uninterested children, or tired parents and teachers!
Kids World Fun invites you children, parents and teachers, to embark on this journey into the fantastic world of knowledge and have great fun on the way.
All these resources are free for you. Browse, listen, read, play, and have fun!
Thank's for reading my article
The Best Site For Your Kids
Created at 2016-09-05 23:29:40
Tags:
crafts
,
Easy Math
,
fun
,
kids
,
learning
,
parents
,
QUIZ
,
rhymes
,
studies
,
teachers
Share: